Verdict: 10/10 — Masterful!
The Matrix Resurrections is an absolute masterpiece that (nearly) lives up to the impossible standards of the original 1999 film.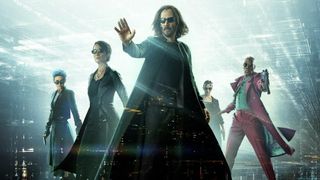 This review is spoiler-free (for the most part) but assumes that you've seen the first 3 installments of the franchise.
I was very excited to learn of a new installment in the Matrix franchise, but also a bit nervous. I got more nervous when the reviews started rolling in. IGN gave the movie a 3/10 and tore it to shreds, and a friend of mine who managed to see it before release (somehow) said it was one of the worst movies he'd ever seen in his life.
Let me just rip on IGN for a minute: I think IGN's review was pretty sad, and maybe they just didn't get it because it was coming from an organization that seems to think that rehashing DnD for the 4,000,000th time is a great thing as they eagerly anticipate the release of "The Sword of Greybeard Dragonface VII – The Thunder Orb of Darkness" as if the title alone demonstrated any depth of creativity.
The Matrix Resurrections a.k.a "The Matrix 4" is a deep, meaningful, artful, entertaining, and masterful film. It is easily the best Matrix movie since the 1999 original.
Continue reading

"The Matrix Resurrections Review — an Absolute Masterpiece!"